The swastika symbol features prominently in this artwork.
Drawn three decades before the rise of the Nazi regime in Germany,
the swastika is used here as an ancient pagan sun-wheel without racist or anti-Semitic connotations.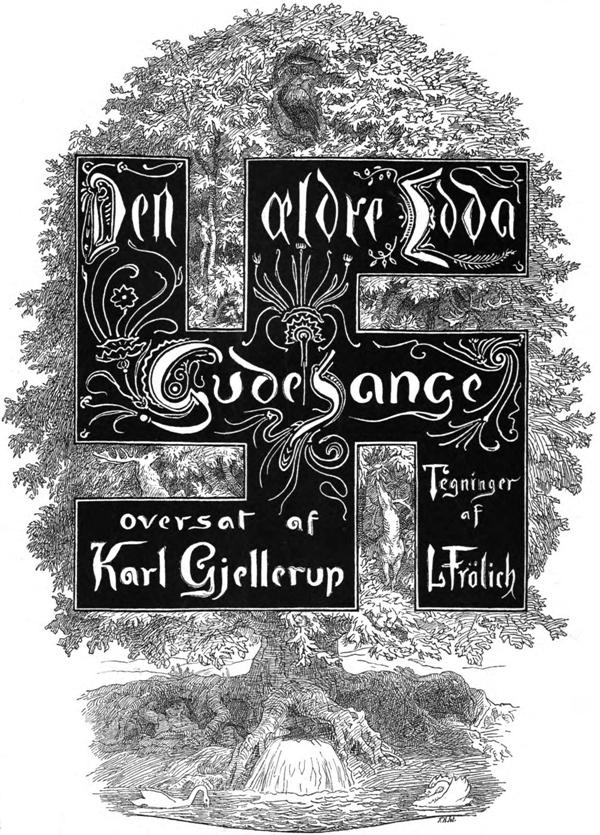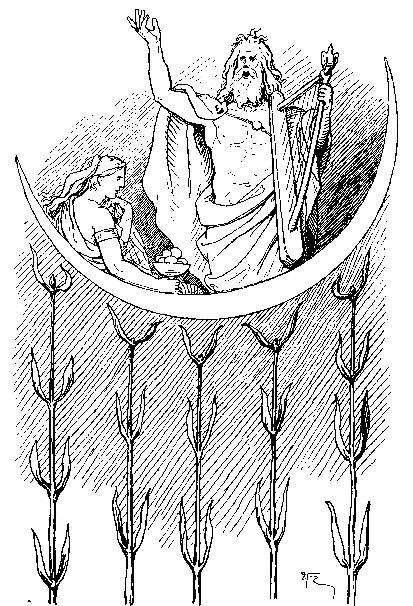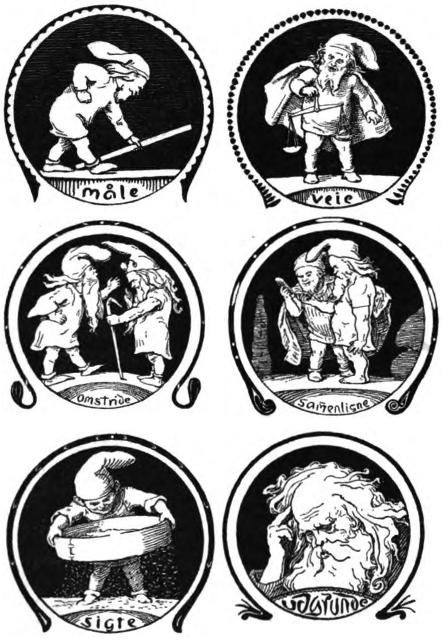 Frontispiece: Bragi and Idun

The Principles of Translation:
Weigh, Measure, Dispute, Compare, Sift, Fathom

INTRODUCTION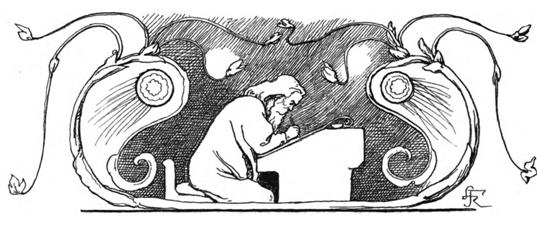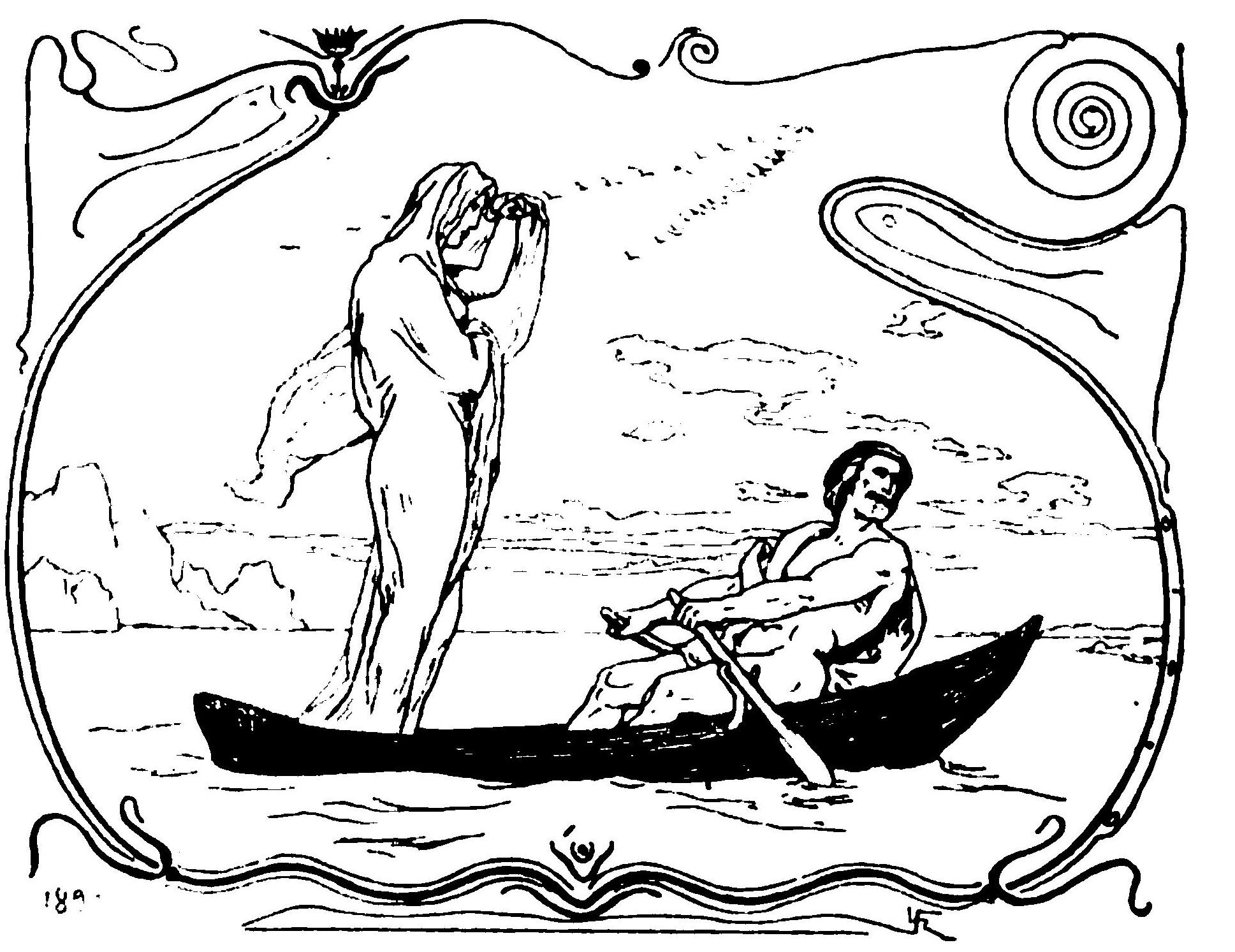 Völuspá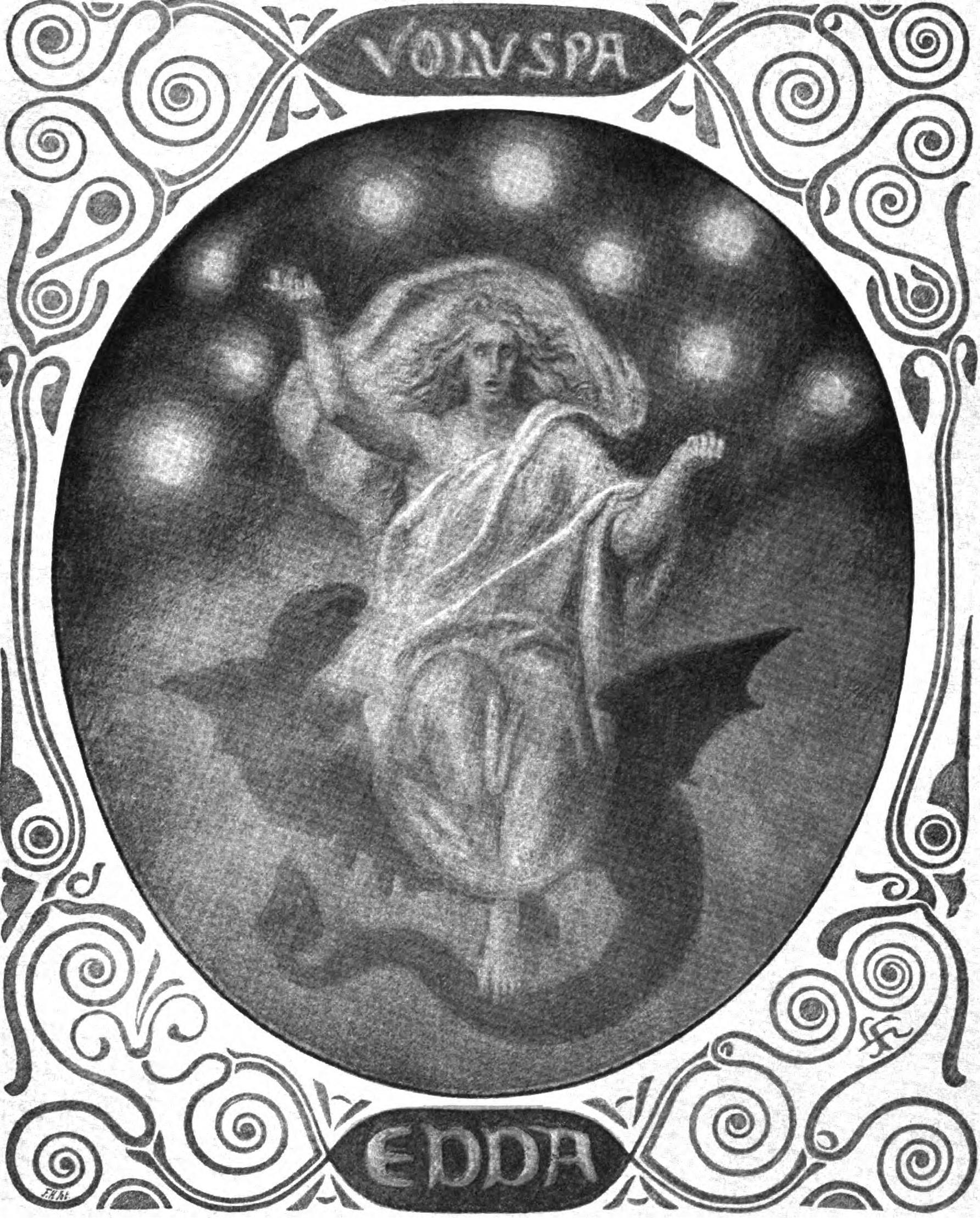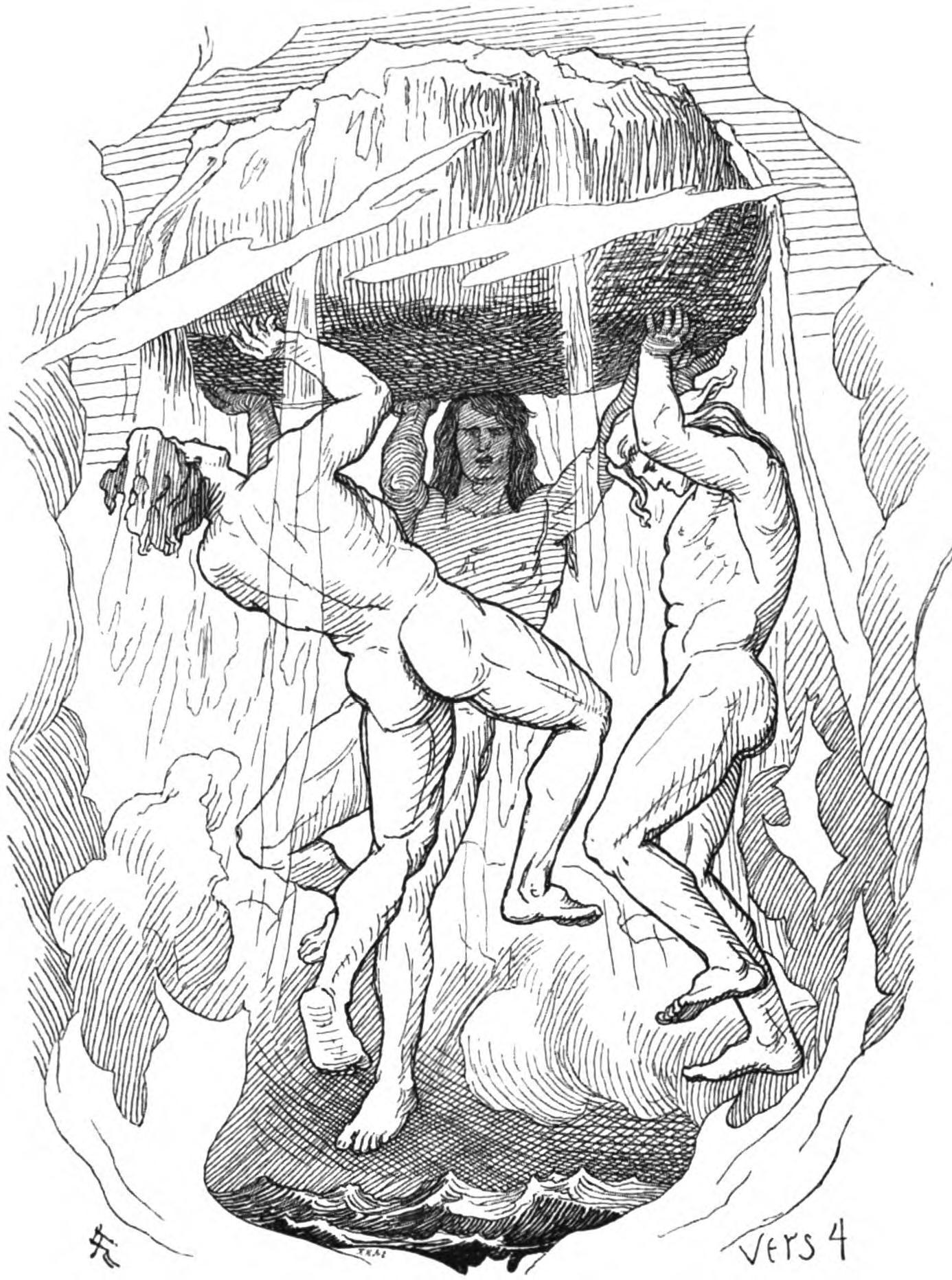 The Völva and Niddhögg

The Sons of Borr raise Midgard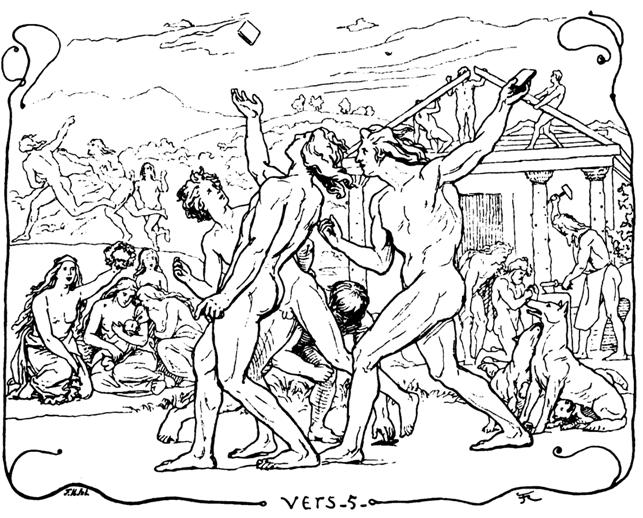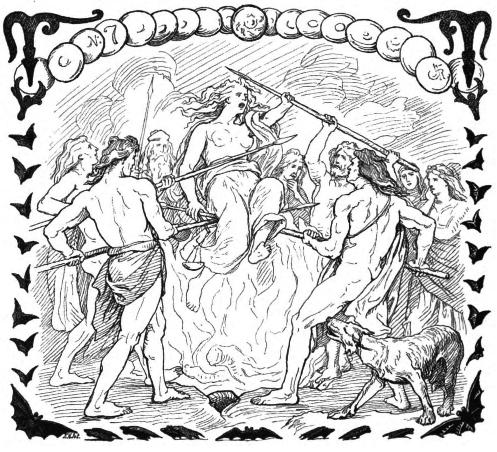 The Golden Age

The burning of Gullveig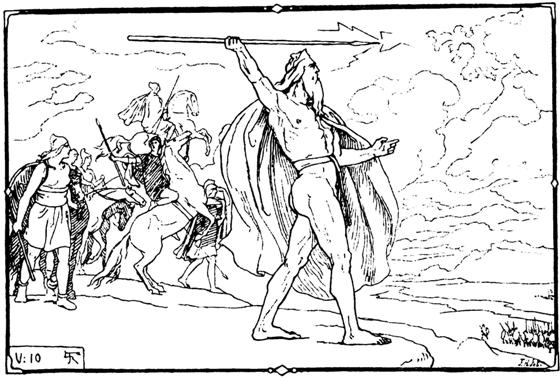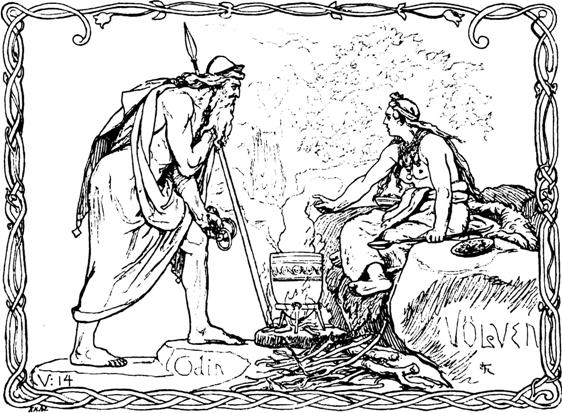 Odin declares war with the Vanir

Odin consults a Völva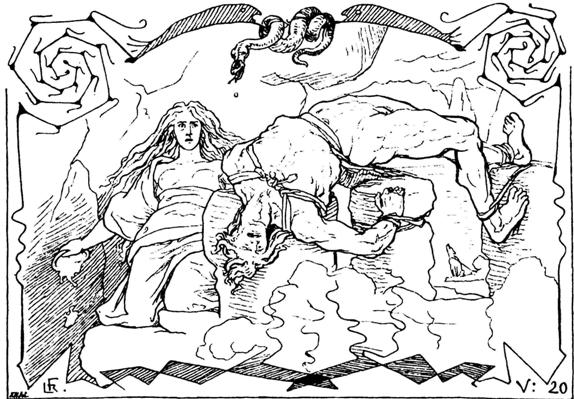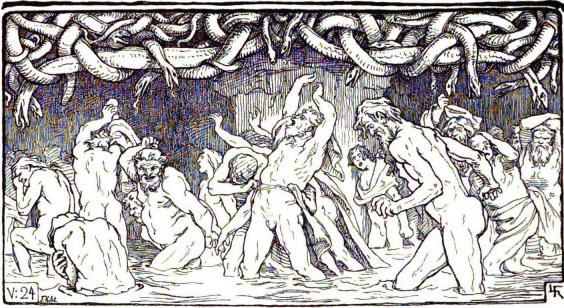 Loki and Sigyn

The Hall on the Nástrands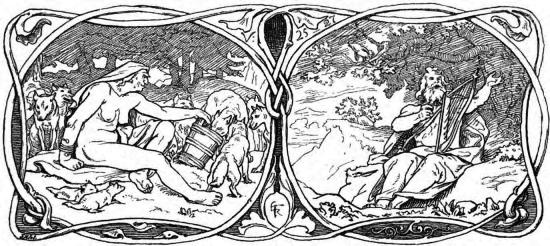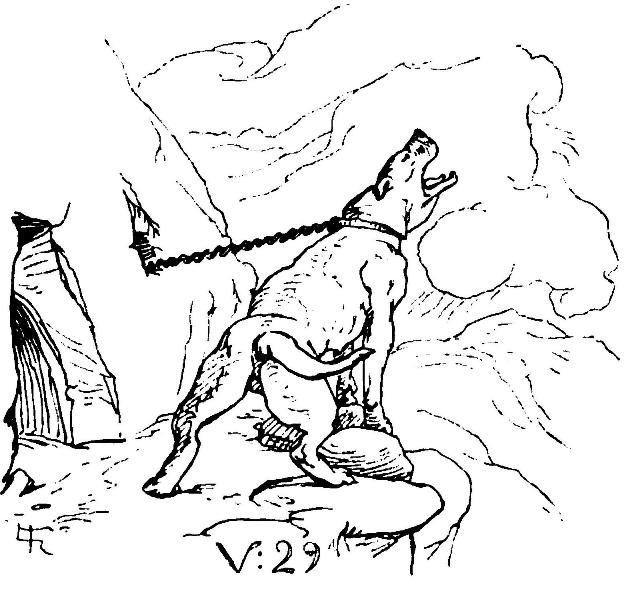 The Old One in the Ironwood and her Shepherd

The Hound Garm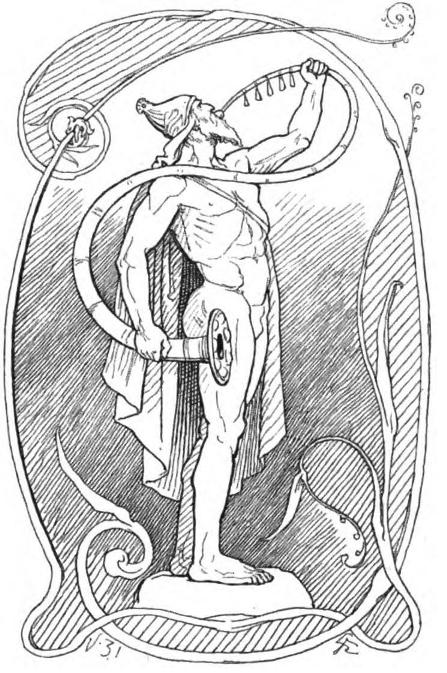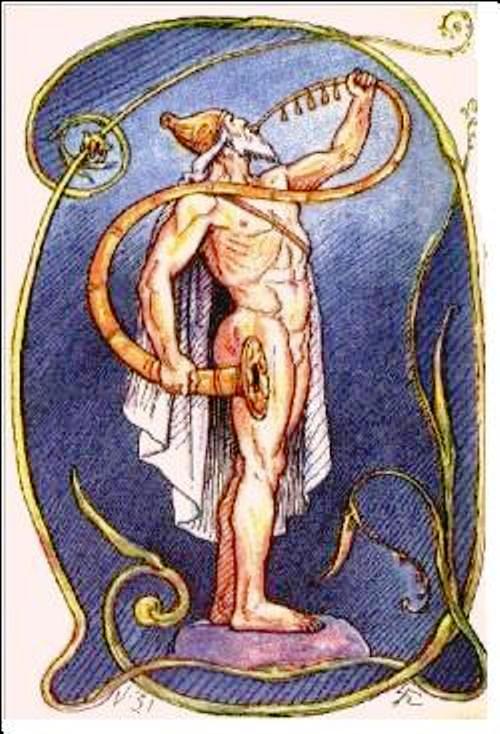 Heimdall blows the Gjalarhorn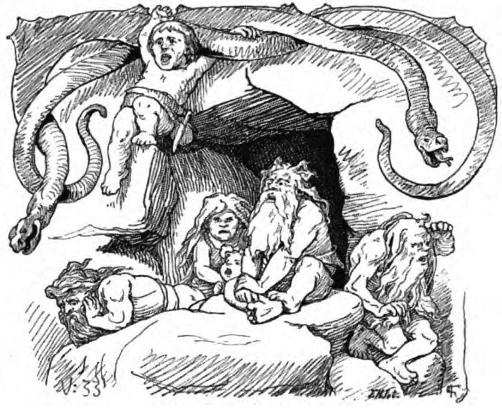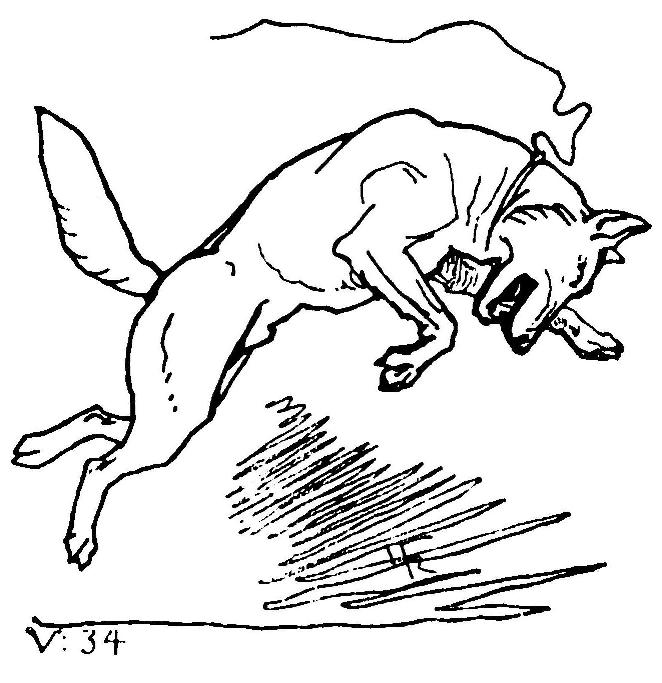 The Dwarves moan before the stone-doors

Fenrir breaks free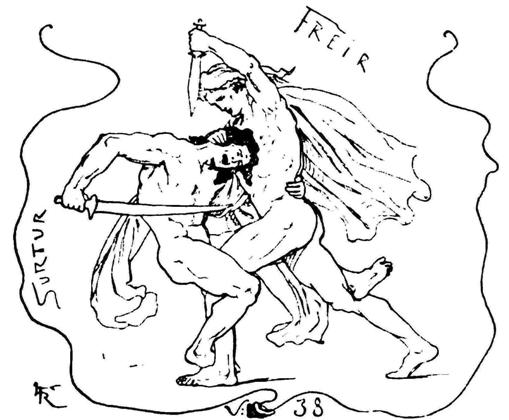 Surt Comes from the South

And Beli's Bane (Frey) against Surt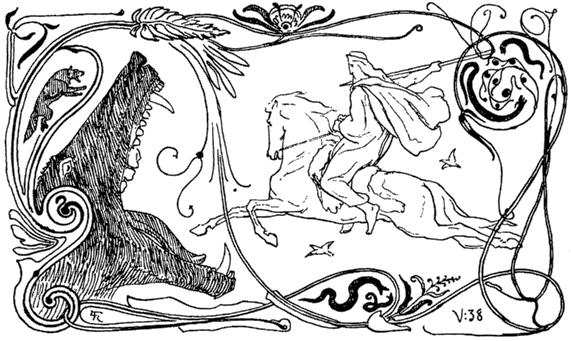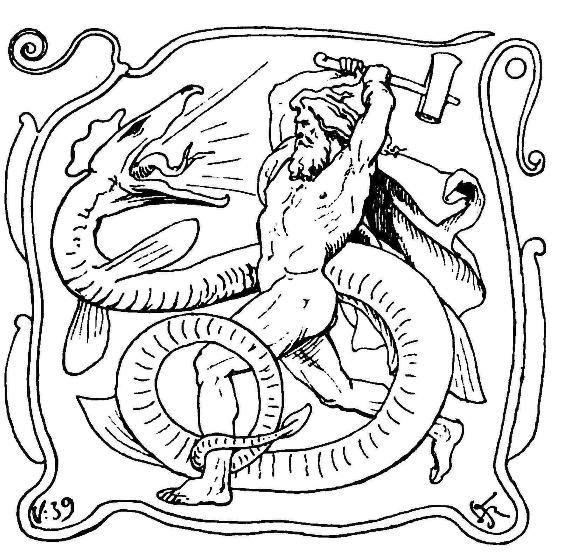 Fenrir Swallows Odin

Thor Fights the Midgard Serpent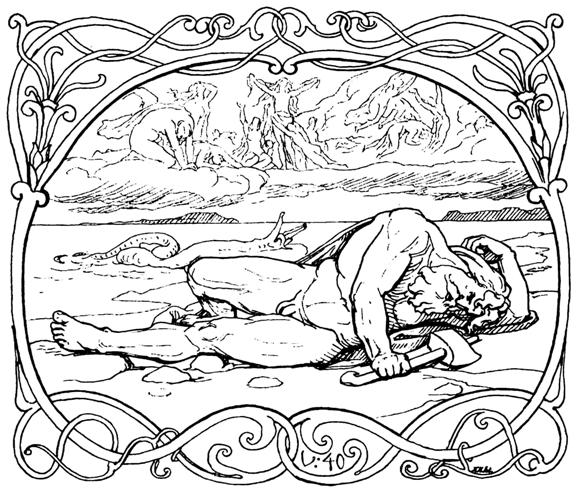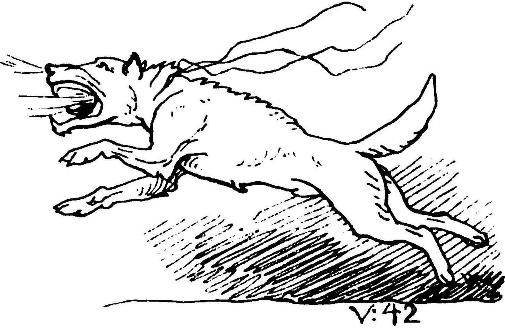 Thor Dying

Garm Howls before the Gnipa-Cave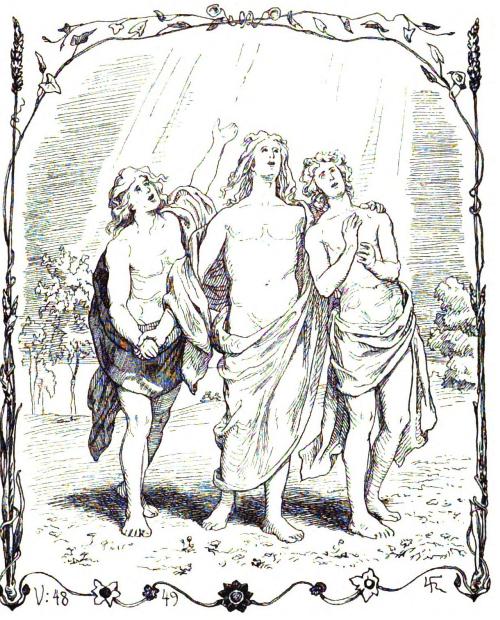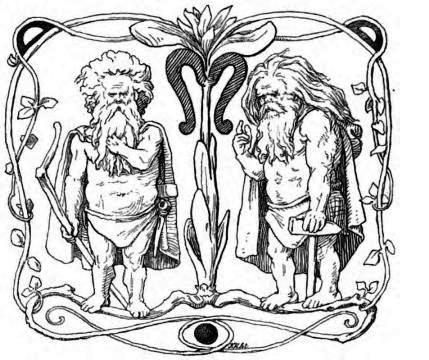 Modsognir Motsognir and Durin
"Then Comes the Mighty One"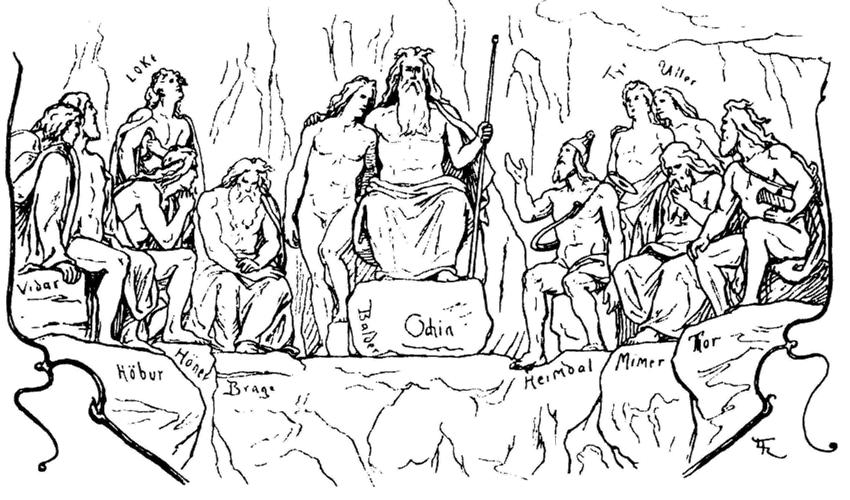 All All the Powers gathered
Sol and Mani


The Creation of the Dwarves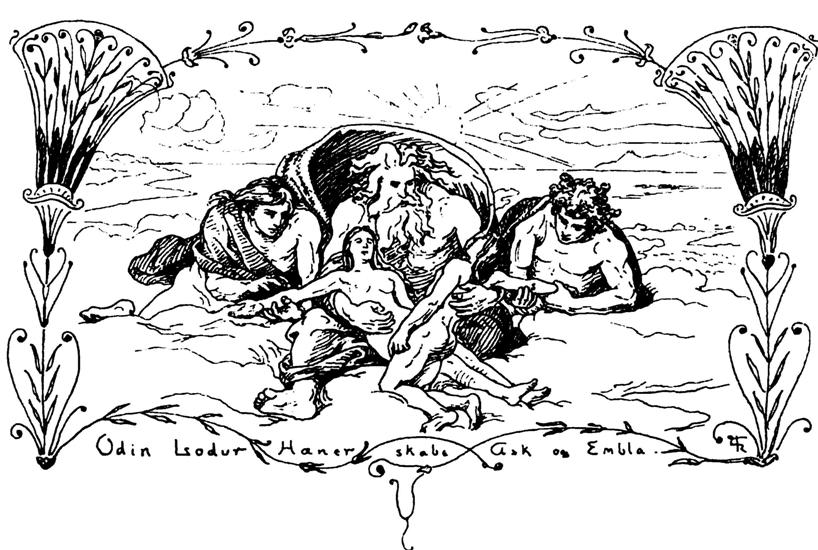 The Creation of Man

A Dwarf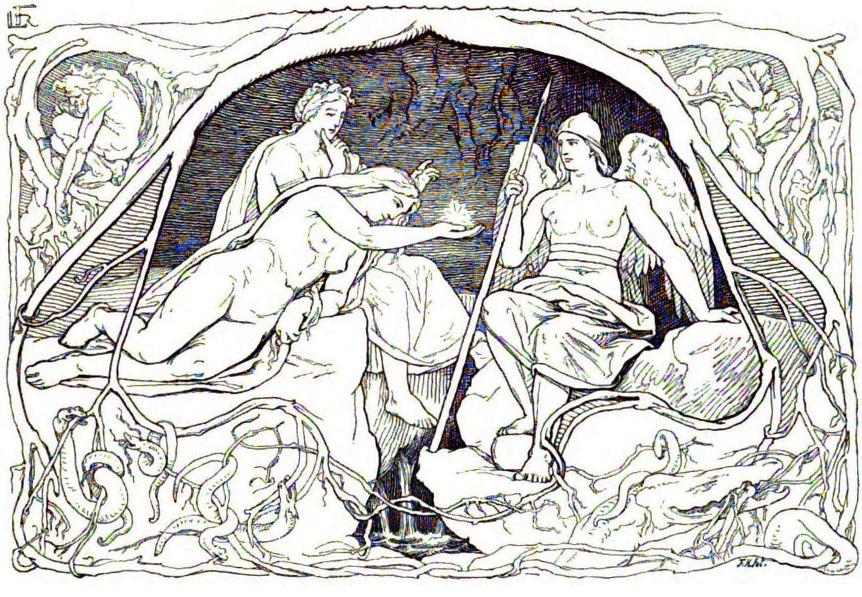 The Norns